Friday night cropping is BACK! Our first Friday night since JD was born! Friday night, March 28, 2008 from 7-12! Our regularly scheduled Saturday is April 19th, from 12-5:30! Both are just $5, include Cricut use, a bonus, 10% off and other goodies. Sign up now! Space is limited!
Holy heck! Scraptastick outgrew it's other new location and has expanded yet again for the 4th time in 3 months. Come and check out our new shop and all the wonderful new papers I've brought in the last few weeks.
We have new designs from Moxxie, Flair, Creative Imaginations, Bo Bunny, Three Bugs In A Rug, Outdoors and More (spinning layouts!), Rusty Pickle, Amanda Blue, Be Blessed and so much more! If I get a chance, I'll get some pictures up and let you know.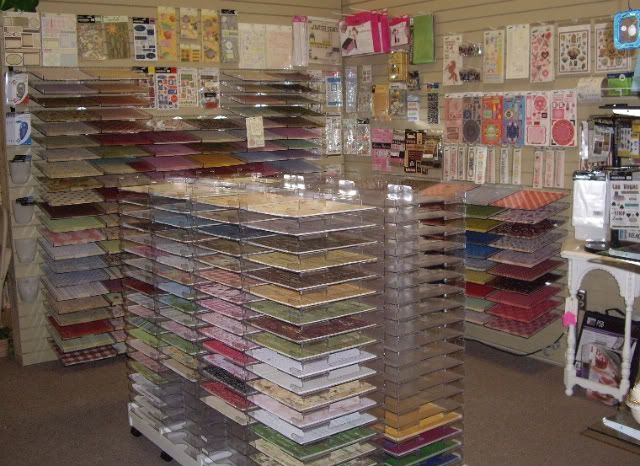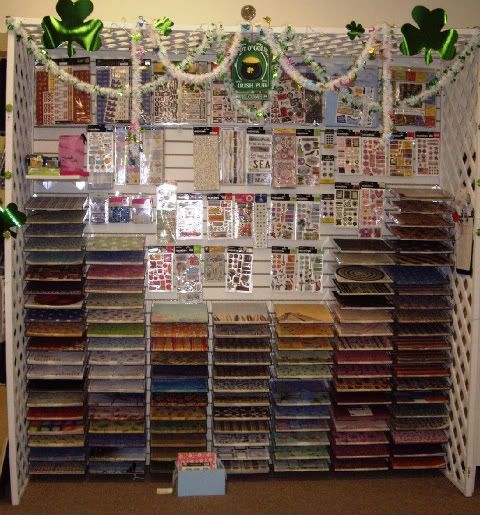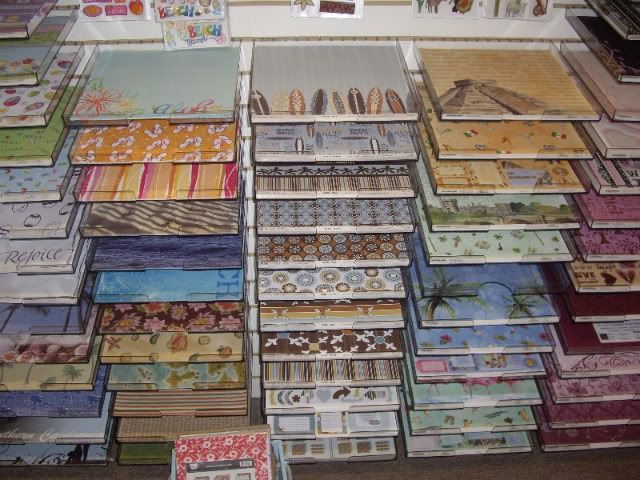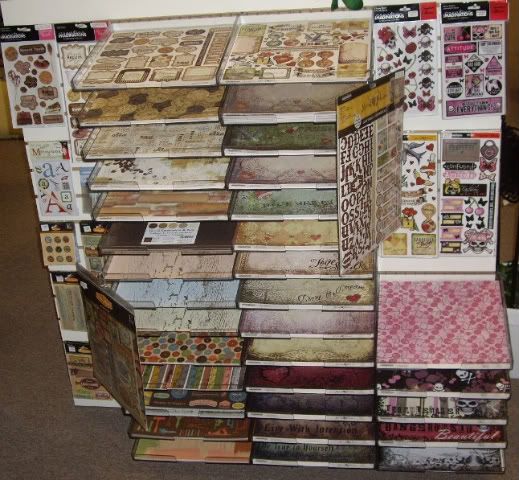 SOME of the new stuff:
AND SOOOOO SOOOOO SOOOOO MUCH MORE!!!!